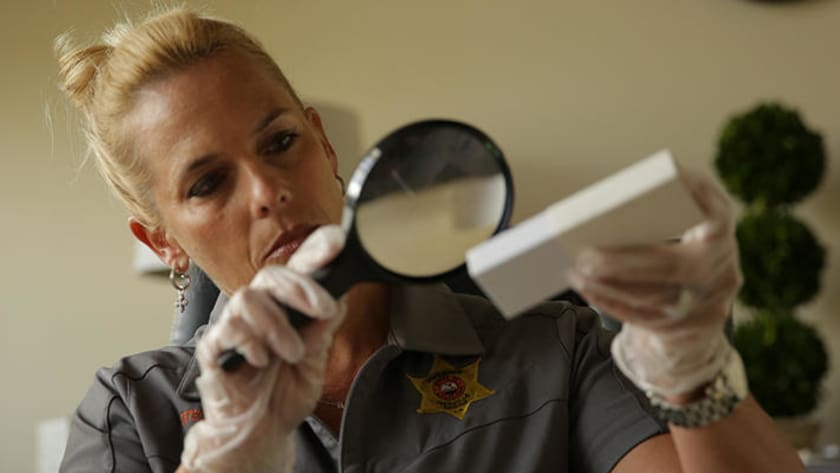 Detective Lori Morgan is the resident forensic expert at the Iberville Parish Sheriff's Office. Originally a stay-at-home mother, after her children were in school, Lori sought a new challenge and went on to earn her degree in forensics.
Lori looks forward to getting dirty on the job and is often first to hop into her vehicle to attend to a crime scene. She is the liaison with the Louisiana State Police Crime Lab and is tasked with the job of finding a piece of evidence that can be used in conjunction with modern day forensics to help solve a case.
With three children, Lori is the epitome of a busy working mom but is still able to maintain an upbeat, can-do approach at her job. She married her high school sweetheart who is a stand-up comedian and the team often gathers to watch his performances.