Detective Leslie Bradford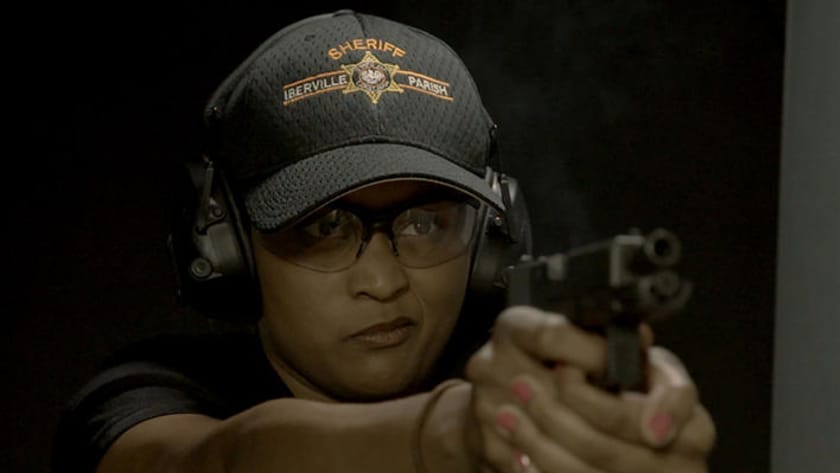 Detective Leslie Bradford is one of two female detectives in the Iberville Parish Sheriff's Office. After obtaining her degree in biology, she worked in the dental field as a dental assistant with aspirations to go to dental school; however, after working in the field for over a year she decided to take another path. That path lead her to a career as a Juvenile Probation Officer with the Office of Juvenile Justice and ultimately to her role as a detective with the Iberville Parish Sheriff's Office.
Like a quiet storm, her mind is always working. Leslie has an uncanny ability to read criminals. Her strengths lie in her calm attitude, ability to relate to people, and her perseverance.
Leslie is very involved in the community. She works the majority of the juvenile cases with the office, and does not hesitate to mentor any juvenile or family in need. In addition to working closely with cases involving juveniles or crimes against children, Leslie also investigates and often partners with "Little Brett" on sex crime cases. She is also a fan of switching her hairstyles often and has earned a variety of hairstyle-based nicknames given to her by the team.