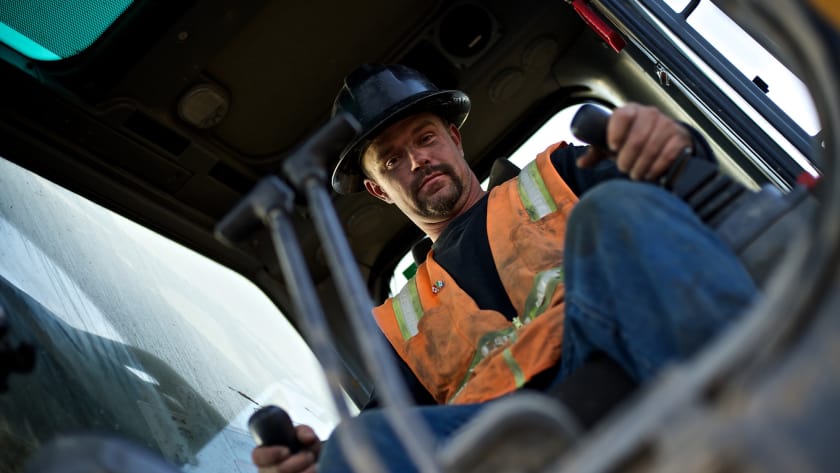 HOMETOWN: Anywhere he hangs his hard hat.
BACKGROUND: Construction
Walt is a traveling man. He's traversed the country for 15 years and has worked on some of the most challenging construction projects possible. He got a taste for gold when he was hired to build a road to the Fort Knox Gold Mine in Alaska.
His goal is to prove himself as a top class operator, and wants to teach the younger guys how to do a job right. He's got the skills to back that up as he started operating machines at 18 and has 20 years of experience. What's more, he estimates he he's moved over 200 million yards of dirt – all with his dog Sasha by his side.