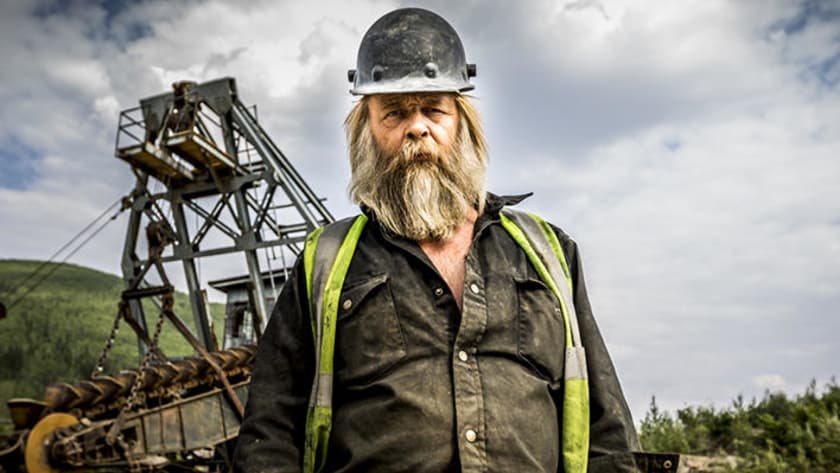 Tony Beets is as legendary in the Klondike for his gold finding skills as he is for his colorful language. Tony was born in Holland and raised on a farm. Before coming to Dawson City in 1984, he made ends meet by milking cows. From his humble origins, starting out as a lowly machine operator, Tony has now become one of the biggest miners in the Klondike. In the off-season Tony and his family live in Arizona.
Tony first featured in series two, where he advised Todd Hoffman that the secret to successful gold mining was drilling test holes. Tony reappeared in series four leasing land to Parker Schnabel, and mentored him through his rookie season of gold mining in the Klondike.
Tony believes that old time dredging is the future of gold mining in the Klondike. Last season with his historic first dredge at Eureka Creek successfully up and running, he started bringing in big gold. Tony then doubled down and bought a second dredge for a million dollars, but failed to tear it down and transport it back to his claims.
This year Tony is determined to take apart his second dredge, transport it 100 miles down the Yukon River and have it up and running alongside his first dredge at Eureka Creek.