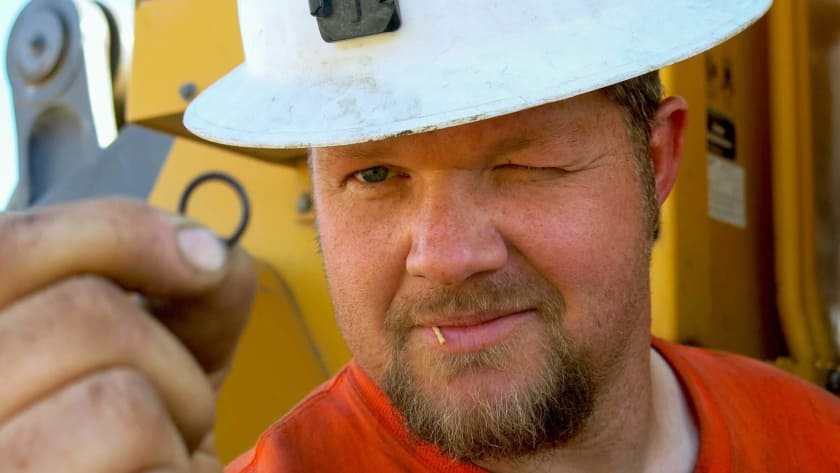 BACKGROUND: Truck Repair
HOMETOWN: Woodland, Washington State.
Steve is the Hoffman crew's new mechanic. He found himself in the Klondike after a chance encounter in a corridor with Todd at a Christian rock concert. They got talking and swapped numbers. When Todd called, Steve jumped at the chance to go gold mining.
Steve's background is heavy equipment - before heading to The Yukon, Steve managed a truck repair shop in Oregon and lead a team of eighteen.
Steve has been a fan of Gold Rush since Season One and describes it as a "dream come true to be mining with Todd and the guys." Steve wants to provide for his wife Melodee, and sons Keaton, 16, and Caleb, 20. Steve's other passions are restoring classic cars and riding dirt bikes.