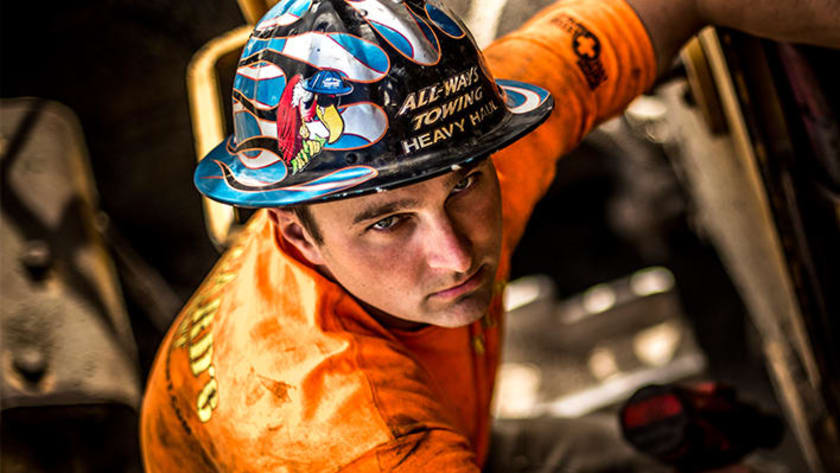 Self-trained mechanic Mitch started his career at the age of 14 when he began working in a collision repair shop after school to pay for his kart racing. Since high school, he's worked full time as a mechanic, learning all of his skills on the job.
Mitch joined Todd Hoffman's crew in Season 3, having never mined before in his life. After a successful season at Quartz Creek, Mitch followed the Hoffman crew to Guyana on the promise of mining big gold. In Season 5, when Parker offered him a job Mitch jumped at the chance. Mitch's know how and ingenuity have kept Parker's two washplants running, helping Parker achieve record gold totals.
When he's not working at the mine, Mitch loves riding snowmobiles, dirt-bikes, quad-bikes and kart racing – anything with a motor.