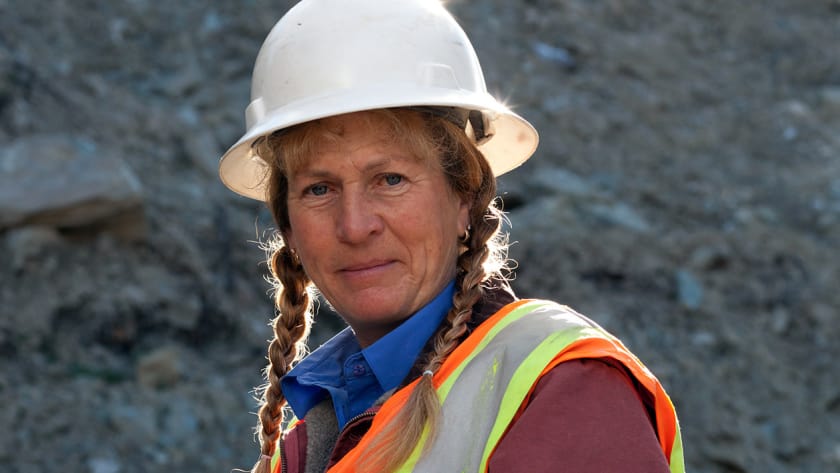 BACKGROUND: Animal Technician, Certified Surgical Scrub Technician
Melody began metal detecting in 1990 with her husband Arthur Tallis, and began mining for gold in 2002 when she joined a prospecting club in Arizona. In 2008 she met Minnesota miner Elmer Dahl while on vacation. He was in the process of purchasing a gold claim in Alaska and invited Melody to join him at the claim the following summer. She's been working Alaska claims ever since. She has the distinction of finding a nugget weighing 11.6 oz. while holidaying at the Ganes Mining Camp; this is the largest nugget a woman has ever found there.
Melody was an avid viewer of the show and thought it was about time to see a woman miner represented. Melody wants to let the world know that women do play a large role in what is considered a man's world. "I am living the dream. I would like to share it with those women who need a nudge to pursue their ambitions." In fact, she would like to start her own line of women's mining accessories – starting with a pink mining pan – to make women miners feel more a part of the mining world.
In her spare time Melody plays several instruments – the flute, guitar, piano, saxophone, and piccolo. She also enjoys woodworking, sewing, and fishing but her favorite hobby is gold mining.