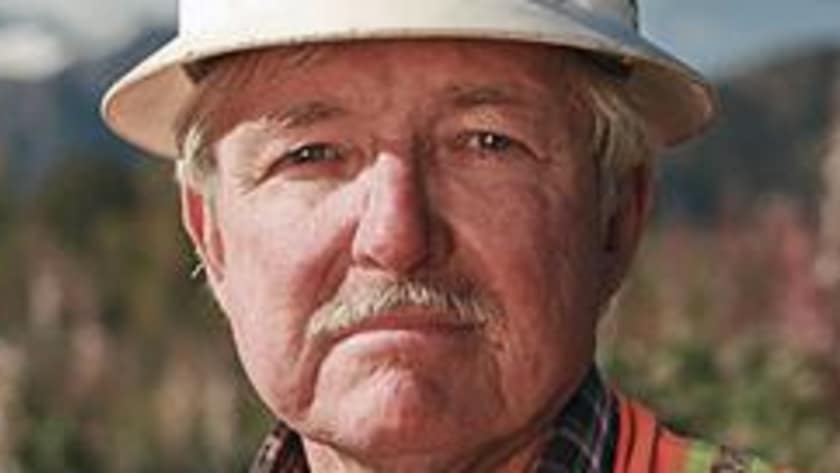 BACKGROUND: Commercial Diver, Marine Construction, Gold Mining
HOMETOWN: Minot, ND
Fred Hurt is a veteran gold miner who pushes his team and his equipment to their limits. He was sent to Porcupine Creek by claim owner Earle Foster to oversee the rookie miners in their first season. He is bold and uncompromising and not afraid to ruffle a few feathers to get the job done.
Fred began his construction career in the late sixties, working as a Commercial Diver in the Gulf of Mexico. Here he learned underwater construction, demolition and salvage — skills that he would later apply to gold mining. In 2004, after nearly 25 years of running his own construction company, he "retired". But it was now that the real work started and Fred started gold mining exploration in Alaska.
After an unsuccessful few seasons of mining at Porcupine and Caribou Creek, he moved on to claims in Nevada, Wyoming and Montana. Then in 2008 he returned to Alaska — this time to the frozen wastes of the Arctic Circle — to a claim at Little Squaw Lake. Here he helped design, build and operate a gold processing plant. In one short season, his five-man team managed to extract over 600 ounces of gold from the frozen ground.
This season he's the new boss at Porcupine Creek with the freedom to mine the claim his way. But this new freedom means he now assumes sole responsibility for making his investment pay off.
Fred says that he's been married for 42 years but its taken three women to do it! Today he is happily married with four kids, six grandkids and five great grandkids.