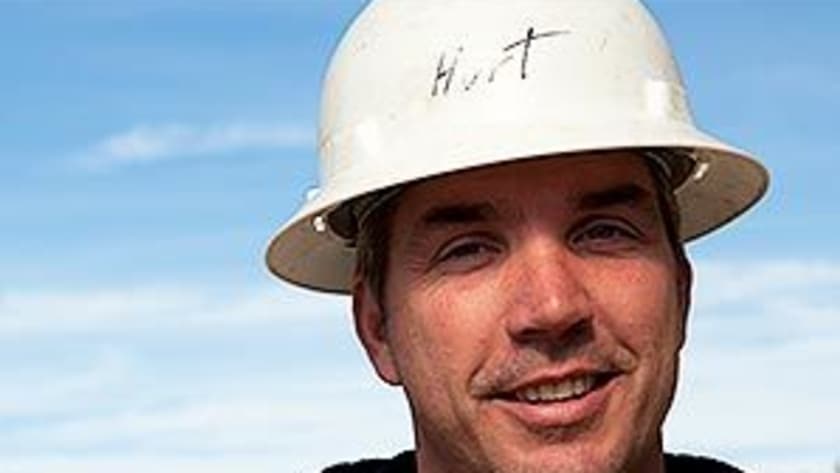 BACKGROUND: Construction, Wildland Hotshot Firefighter
HOMETOWN: Born and raised in New Orleans, Louisiana.
Dustin has been around heavy machinery for over 20 years. Straight from school he started work in construction installing seawalls in the Louisiana Bayou.
At 24 Dustin became a wildland firefighter for California Forest Service. As a hotshot he hiked into blazes often finding himself in remote locations for extended periods of time. As a self contained unit specializing in wildfire supression tactics, he'd use chainsaws and axes to cut fire breaks to quell intense wildfires often with little logistical support.
With a desire to try something new Dustin had no trouble answering Fred's SOS call. Now in his third season on Porcupine, Dustin is looking for a new adventure. When Dustin isn't washing rocks he disappears into the wilderness hiking, snowboarding and rock climbing.