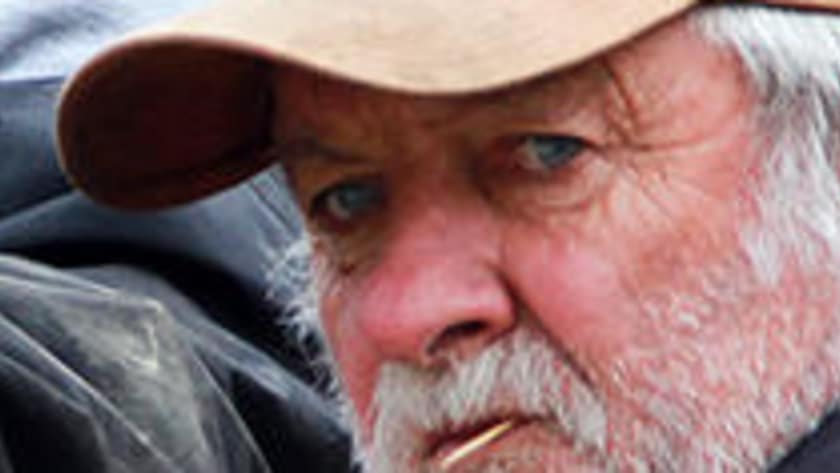 BACKGROUND: Machinery, Plumbing, Heavy Transportation
HOMETOWN: Walden, Colorado
Derek Dodge is the eldest of the four legendary Dodge brothers. He is renowned in the Yukon for both his knack for finding big chunky gold nuggets and his mechanical ingenuity. A self-proclaimed perfectionist, Derek cannot tolerate people who refuse to take care in their work.
Derek was born in Vancouver, Canada, and grew up in Colorado with his three younger brothers. After high school, Derek apprenticed as a plumber in Calgary. His first experience with gold mining came at a placer mine in Atlin.
Derek took to gold mining quickly and was soon prospecting for himself. In the late 1980s Derek bought a series of claims near the Yukon town of Carmacks with the intention of mining them full time. He built his own washplant, and word spread amongst the mining community that Derek had a natural gift for building gold-catching machines. He was inundated with orders, so Derek put his own blossoming mining operation on hold, and with his younger brother Freddy, built washplants for customers willing to pay top dollar. The scale of Derek's projects rocketed, leading to his work on massive dragline excavators and even being invited to work on the NASA space shuttle transporter.
Last year Derek finally returned his attention to his Carmacks claim and found an impressive haul of chunky nuggets. This year, Derek is looking forward to working with Freddy, and his wife Irene.
When he's not mining, Derek likes to rebuild hot rods.