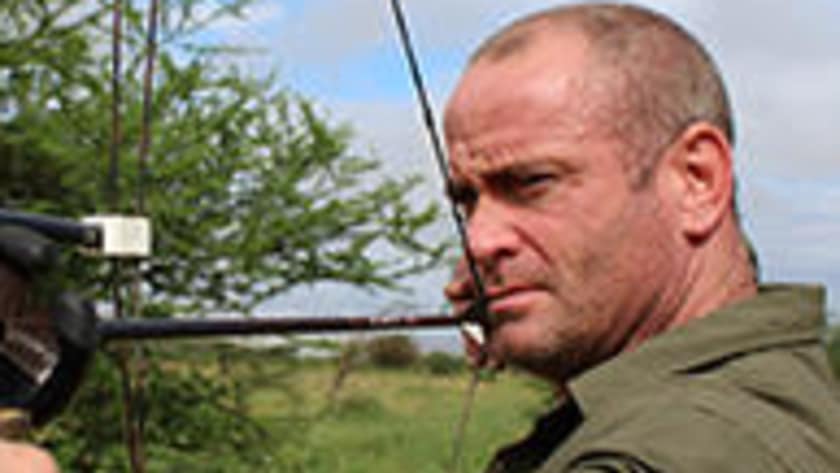 A Green Beret with an anthropological mind, Terry Schappert is best known as the host of several combat and adventure T.V. shows in the United States and abroad, including Discovery's own "Shark Attack Survival Guide" for Shark Week 2010.
A 22-year veteran of the U.S. Army Special Forces, MSG Terry re-enlisted after 9/11, is currently in charge of an A team and has been deployed on training and combat missions all over the world. His skill set includes small arms, demolition and conventional & unconventional military tactics.
For most of his Special Ops career, Terry served as an 18D - a combat medic many consider to be the best in the world. He brings leadership and medical perspectives to Dude, You're Screwed, easily making clear the physiological and psychological challenges each target endures in the game.
With his military training, Terry's game strategy is "mission objective" focused, but he is always an enthusiastic student to his brothers who have more wilderness experience when it comes to bush craft.
"I never stop looking for an edge to make myself better and increase the chance of mission success - wherever and however that mission is defined."
A natural and experienced leader, Terry has a robust love for the camaraderie that the game provides. A native of New York, Terry is Ranger qualified and his advanced military training includes; CQB, Sniper, HALO (Military Free Fall), Jumpmaster, and Combat Dive Medic. Terry always frames his military life through the prism of his B.A. in Anthropology. He also speaks several languages.
With a self-described healthy fear of the undead, he continues to train with his compound bow for the Zombie Apocalypse.
Twitter: @TerrySchappert