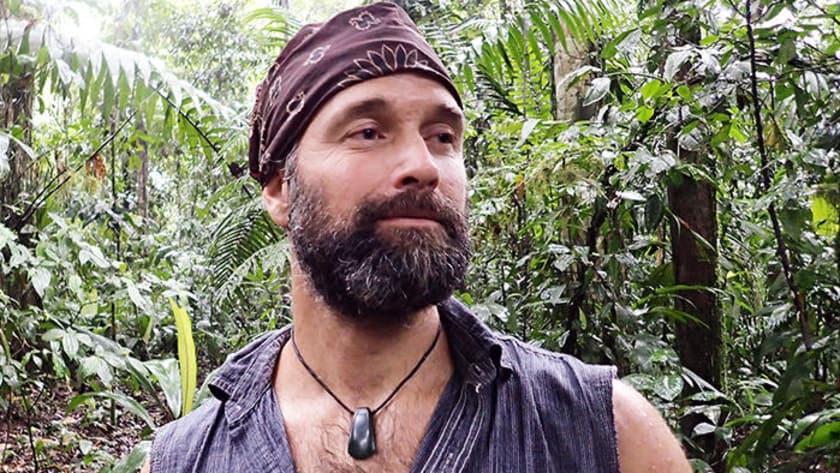 Matt is the Stone Age "shaman" of this duo and has more than two decades of experience living off the land. Matt went for a walk one day and ended up spending six months on his own in the wild. He lives in a remote area of southern Utah where he primarily sleeps in primitive structures.
Matt started down this path at age 15, when he first became a triathlete and rock climber. At age 23, Matt proved his amazing athletic endurance as a runner when he ran the Pacific Crest Trail – 1,700 miles crossing the length of the California crest – in 58 days.
Matt has been teaching primitive skills for the past 20 years, including at the Boulder (Utah) Outdoor Survival School and guiding llama packing trips while continuing to compete as an endurance athlete. He then became an outdoor instructor for an at-risk youth therapy project known as the "Anasazi Outdoor Program." In addition to these programs Matt also did training courses for the Young Marines and Canadian Cadets.
Matt is a world class master of the atlatl and started competing three years ago against world champions. He's also skilled at hunting with the long bow and in the primitive art of brain-tanning hides to make clothing. He's studied Judo, Tae Kwan Do, Wushu Kung fu, and Jeet Kune Do.
Matt is featured in the documentary Living Wild as well as in Discovery's Dude, You're Screwed, and has been both a Stone Age living consultant for "Survivorman" Les Stroud and The Amazing Race.
Matt, now 42 years old, loves both honing his own survival skills and studying fresh perspectives from other survivalists, including his military-trained partner Joseph Teti.