Taylor "The Kid" Jensen – Greenhorn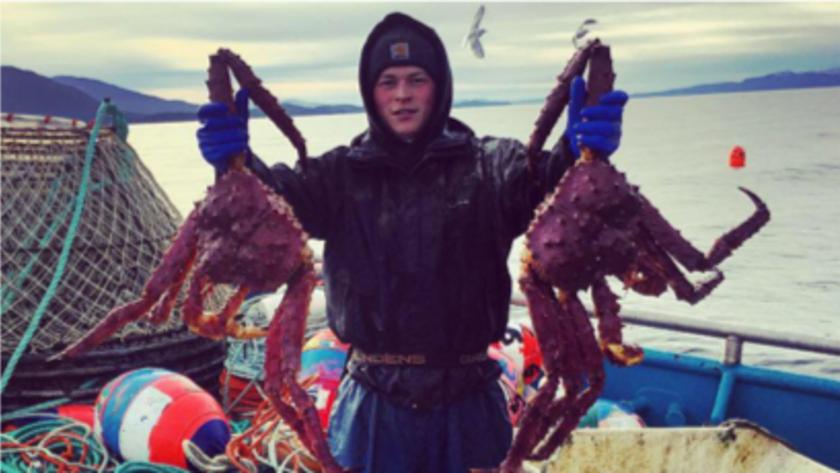 Taylor is 21 years old and embarked on his first "big boat" crabbing adventure last season on the Cornelia Marie. He had pulled big pots before, but mostly in the protected waters of Southeast Alaska on 58' limit boats. Between his small boat experience, and his willingness to dive into the nastiest projects that the shipyard could offer, Taylor was a good fit for the Cornelia Marie.
Over the past summers, Taylor has also worked aboard the Cornelia Marie tendering salmon and has proven to Captain Casey that he has what it takes. Coming from a family of fishermen, it will be unlikely that anyone can break his will to succeed, but the Bering Sea will test the most determined crabber. Last season, Taylor was seemingly cursed and weathered a series of freak accidents that took its toll on his body — especially his head. Despite the physical discomfort, Taylor persevered and finished the season, earning greater respect from captains and crew.