Relief Captain Monte "Mouse" Colburn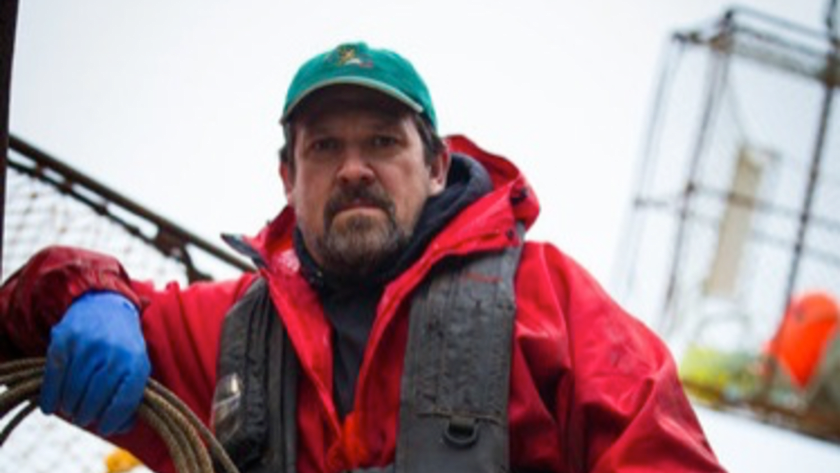 Monte made his way north just two years after his older brother Keith, getting a crash course in crab fishing off remote St. Paul Island in the dead of winter. Monte's introduction to the Bering Sea took place on the deck of the crabber Juno, a partner vessel to the Alaska Trader that Keith was working on at the time. In 1988, he joined Keith aboard the Wizard as a full-share deck hand. A few years later, when Keith took over in the wheelhouse, Monte became deck boss. Monte earned his Coast Guard mate's license in 1992 and upgraded to a captain's license in 1995. By that time, Keith and Monte began operating the Wizard full time together as captain and relief captain/mate.
For a time, Monte took command of a succession of his own crab boats, giving him the opportunity to gain captain's experience and to operate his boats in partnership with Keith aboard the Wizard. A steady hand behind the wheel — he's known as "The Bairdi King" across the fleet for his prowess catching the elusive species — Monte also once rebuilt the whole engine on the Wizard, about a $100,000 job. Though Keith trusts him, the brothers are increasingly at odds with each other. In Season 14, Keith summarily fired Monte for disrespecting veteran deckhand Freddy Maugatai. Over the past several years as Keith's health has plummeted, the burden of responsibility has fallen on Monte to hold the operation together, but now, will Monte even return to the Wizard? And if so, can Monte and Keith put aside their differences and work together for the sake of their business?