Nick McGlashan – Deck Boss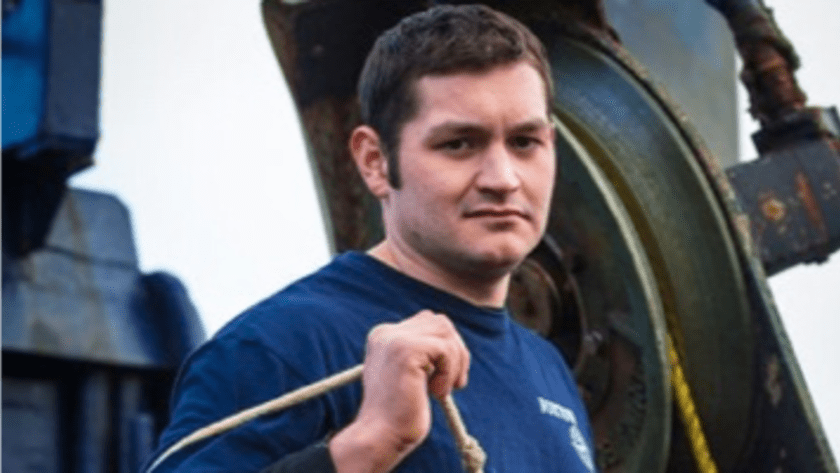 Nick McGlashan is a 7th generation fisherman who was raised not far from Dutch Harbor on the nearby island of Akutan, Alaska. He was named after his great uncle Nick McGlashan, who worked on the first boat rumored to have pioneered the U.S. crab industry, the F/V Deep Sea, built in 1947. Two of Nick's aunts were also crabbers; one was lost at sea when the boat sank in 1986. Nick started crabbing on the Bering Sea at age 13 on the F/V Westling, the first boat of Nick's father Bruce, who is a longtime friend of Wild Bill's. After leaving school with a pile of homework, he would head to work on the boat, and the crew would help him with it in between strings. Nick started working for Wild Bill in 2011 on the Kodiak and quickly earned Bill's respect. He headed the crew when Bill ran the Cape Caution and when he eventually bought the Summer Bay.
Nick is known for his witty quips, working through the pain, and not stopping the job until its done. He has also kept the boat running through all kinds of mechanical issues, manufacturing quick fixes on the fly. Nick has a wealth of fishing experience and, according to Captain Bill, is the epitome of a true crabber. Unfortunately, that has included an addiction to alcohol and drugs in the past, which got kicked him off the boat in Season 13 for a spell and landed him in rehab. Though he's had his ups and downs, Nick has battled endlessly to stay sober and embrace a new sober lifestyle and is now so committed to his recovery that he inspires others in their own.