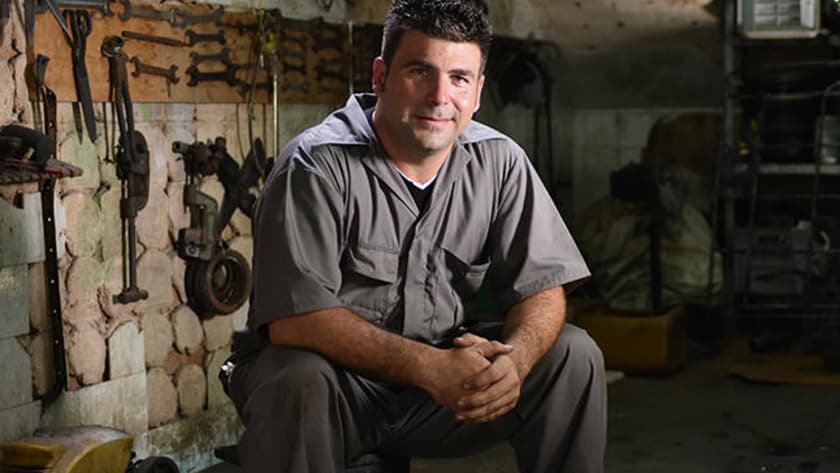 "THE APPRENTICE"
Roberto, who speaks perfect English, and has a great personality and a wonderful sense of humor, knows a lot about cars in general but is still getting his feet wet as a mechanic. His dream is to one day own his very own classic automobile and be able to maintain it in perfect condition. Although he is a lover of all cars, he recognizes that those made in the US are the best and the fact that 98% of all the classic cars in Cuba are American is a testament to the fact they were built to last.
Roberto and his wife Yadira, who is a professional dancer, are expecting their first child. Roberto is excited to be a father, but feels added pressure to provide a living for the family with a baby on the way. To learn more about cars, and to make more money, Roberto recently took a job as an apprentice to Fernando, one of Havana's best-known mechanics. Fernando is hard on his help, and likes to give his assistants a hard time, but Roberto and his new boss both enjoy a good joke, and seem to enjoy working together in spite of it all.
When Fernando risks it all and buys a '58 Bel-Air to restore, Fernando is both skeptical and concerned. If the restoration doesn't work out it will affect his livelihood as well, and with a baby on the way, he's quite nervous they won't be able to get the job done in time.