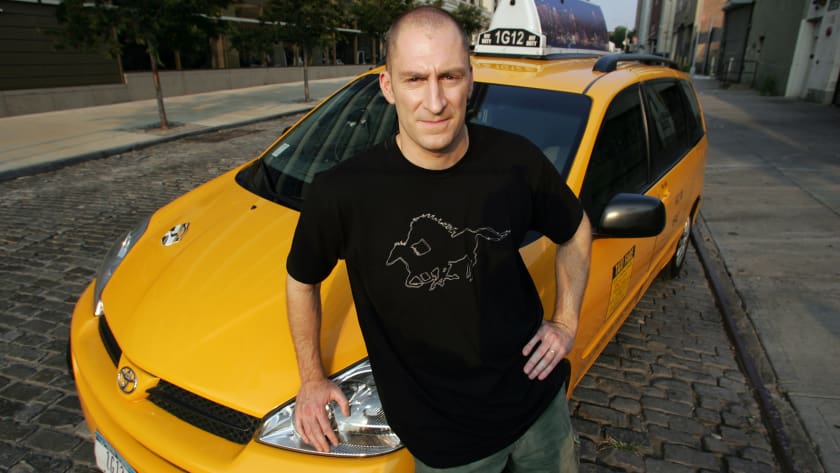 Little did Ben Bailey know when he was getting thrown out of class for being a smart aleck that he was really training for his future career. Never quite able to fit into the so-called regular routine, Bailey moved to California when he was 21 to find out what he could or would do with his life. After looking for work for a few months he finally landed a job answering the phones at The Comedy Store on Sunset Boulevard. One night, after work, he had a few drinks and watched a show. After the show, Ben hung around a while and got to swapping stories with some of the comedians. His story must have been a good one, because one of the guys who heard it asked him how long he'd been doing stand-up and invited him to perform on his show that Friday night. Petrified, Bailey said no, but luckily the guy left his number. The next afternoon it occurred to Bailey that he really had nothing going on ... maybe this was what he was looking for. He anxiously called and agreed to do the show. That Friday Ben performed for the first time, and when he got his first laugh, he was hooked.
In addition to hosting CASH CAB, Ben Bailey's stand-up has been seen in two Comedy Central specials, as well as his first one hour special currently streaming on Netflix "Road Rage and Accidental Ornithology." Bailey has made appearances on 30 ROCK, Parenthood, The Tonight Show, The Late Show, MADtv, and LAW & ORDER to name a few. Bailey also tours the country regularly performing standup and is the host of the popular podcast "Tall But True." His second hour special "Ben Bailey: Live and Uncensored" is available on Amazon and at www.TheRealBenBailey.com.
Now Ben Bailey's back, driving Discovery's first game show vehicle across the city that he loves, tossing out questions, cash, quips and passengers who miss three questions!