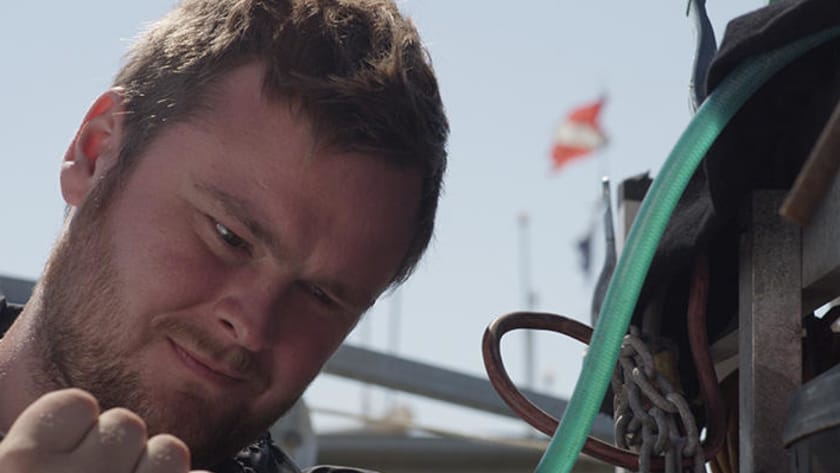 An Alaskan by birth, Zeke Tenhoff has led an unconventional life. Home-schooled as a youth, he's focused his adulthood on independent gold mining. Except for one disastrous attempt to run a corporate dredge, Zeke has always been the boss. His abilities to dive, prospect, and innovate have enabled him to survive in Nome's harsh and unpredictable environment.
Last ice season, a cash-strapped Zeke reluctantly turned to former flame, Emily Riedel. He was the engineer. She was the bank. Together, they ran a dredge. Despite disagreements and occasionally hot tempers, the two managed to form a successful and profitable partnership.
This summer, with gold drying up at traditional hotspots, Zeke is continuing his alliance with Emily as they search for the next big gold deposit.
The first stop is Sledge Island: a mysterious, deserted, volcanic formation twenty-six miles into the Bering Sea. Known for plane crashes and shipwrecks, this "Bermuda Triangle of Nome" is fabled to have mounds of gold in its unexplored waters. If the pair can pull off the trip and find treasure, they'll be foremost in the discovery of new gold-laden mining grounds outside of Nome.