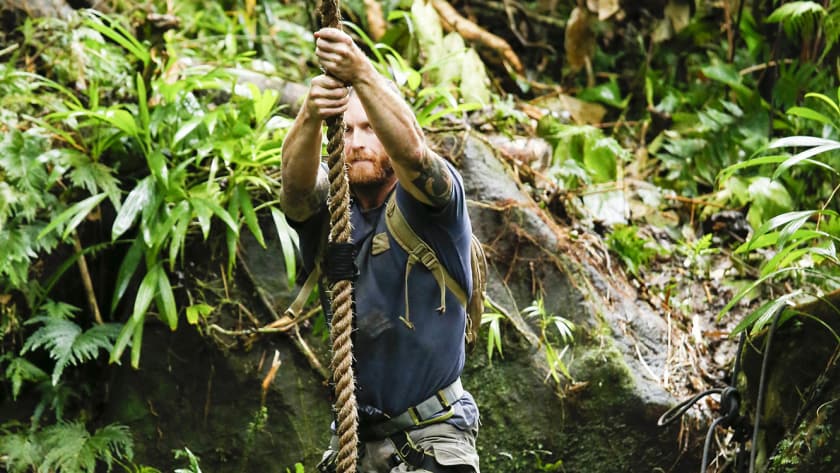 HOMETOWN: Austin, TX
JOB: Security Contractor
HEIGHT: 6'3"
WEIGHT: 235
AGE: 34
STRENGTHS: Swimming & survival
WEAKNESSES: Bad ankle

As a Recon Marine, Reames is indestructible. He refuses to quit no matter how badly his body breaks down.
As a military veteran, Reames is competing to honor his friends who didn't get to return home from the battlefield to their families. He feels that if he is lucky enough to be here today to compete, he should do so for his fallen friends who can't be.
He also wants to prove to all of his Special Forces buddies that Recon Marines ALWAYS come out on top.
Today, Reames works as a private military contractor, and he also trains law enforcement officers in shooting, hostage rescue, and active vehicle target shooting
Extremely competitive, Reames has a black belt in the mysterious Korean martial art of Kuk Sool Won, which encompasses body conditioning, mental development, and weapons training.
His wife and his son Chase are his rocks, and helped "put him back together" after he returned from war.