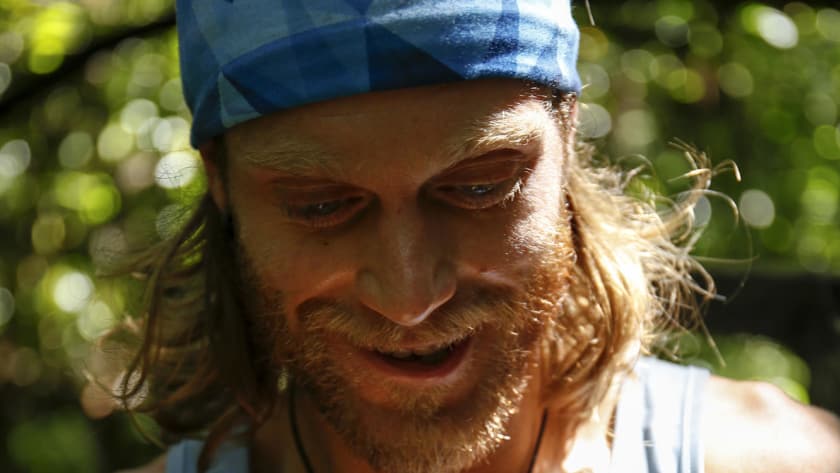 HOMETOWN: Boulder, CO
JOB: Professional Runner
HEIGHT: 5'9"
WEIGHT: 145
AGE: 32
STRENGTHS: Running & fishing
WEAKNESSES: Survival skills

Tim Olson went down a dark path after high school. He felt directionless and suffered many lows. Drugs and alcohol provided relief, and became a daily habit. He was unhappy, lost, and self-destructive, and faced death multiple times due to his substance abuse.
Finally he had an epiphany that he wanted to live. An ounce of resolve kicked in, and he started running - first to get back in shape, and eventually it became his new addiction.
Today, Tim has been clean and sober for over nine years, and he is now one of the top ultra marathon runners in the world, running races of up to 100 miles.
He'll never forget his first 50k run. Tim showed up with nothing but his running shoes - No food, no water, and no idea of how to endure the distance. He bonked severely, and sprawled out on the ground. A new kind of weird high overtook him, a feeling others may never want to experience, but for Tim it was the start of a love affair with body and mind control.
Fitness fed him energy and led him to study massage therapy. To learn every muscle in the body, Tim experimented on his own, observing how his body reacted to the physical challenges he put himself though.
When Tim gets low on energy, he goes into his trademark "Animal Mode," and enters the "Pain Cave" to get through it - training which will serve him well in the jungle!
He wants to win so that he can inspire others, and prove that you can overcome anything to reach your dreams.