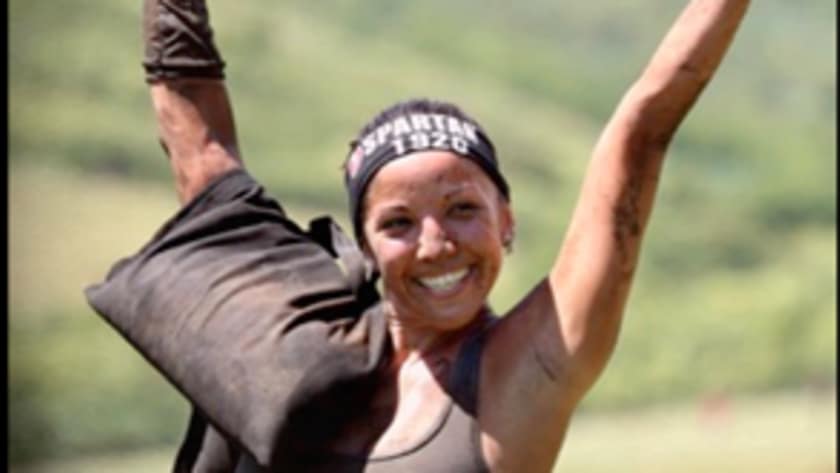 HOMETOWN: San Diego, CA
JOB: Bartender & Spartan Racer
HEIGHT: 5'0"
WEIGHT: 113
AGE: 34
STRENGTHS: Climbing & foraging and
WEAKNESSES: Swimming
Maria has always been fearless.
In high school she joined the men's wrestling team - the only woman to do so. When she moved to Las Vegas, she took up street luging, a dangerous, adrenaline-charged sport.
Sadly, a tragic mistake sent her luging off a cliff, and she broke her spine. Doctors told her she might never be able to walk again. But she refused to accept the prognosis. Maria claims there was a brief period of self-pity, but with family support, positivity and hard work, she decided that she wouldn't walk anymore -- she would RUN! She took the opportunity as a challenge to better herself inside and out.
She started rehabilitation and training, and before long, she entered in competitions such as Tough Mudder, Spartan Races, and CrossFit competitions.
Five years after her injury, she has defied all odds, and is in impeccable physical health. It's a testament to her fearless attitude in life - she never accepts NO for an answer. Every day she pushes herself and others around her. She wants to inspire others by competing in this competition.
Recently, Maria put her survival skills to the test when she spent a week alone in the Peruvian rainforest with very limited resources. She only brought a pot, fire-starter, machete, mosquito net, and fishhook - and she survived. Now, she's ready to up the ante.