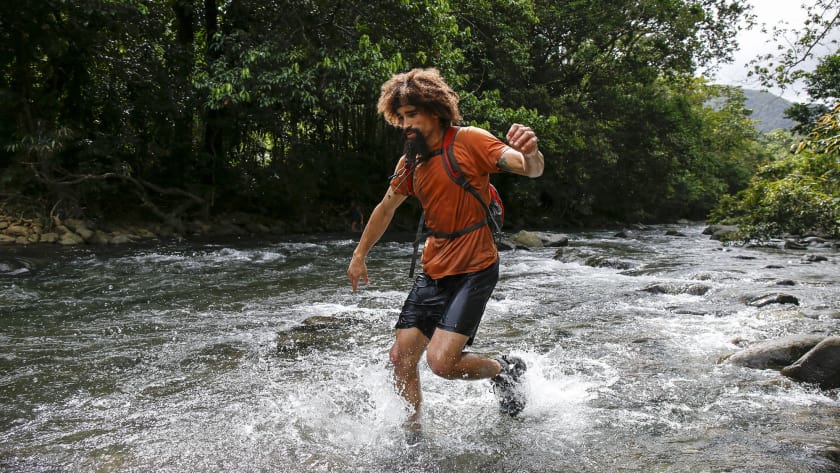 HOMETOWN: Buffalo, NY
JOB: Gym Owner
HEIGHT: 6'0"
WEIGHT: 168
AGE: 28
STRENGTHS: Parkour & climbing
WEAKNESSES: Afraid of heights
Jeremy has always been an all-around athlete. As a kid, he played hockey, soccer and basketball. As a Reconnaissance Marine, he is a master swimmer.
Jeremy is energetic, positive, and relentless. He doesn't live his life for money - everything he does is authentic to his passions.
He is a jack-of-all-trades, who competes in Ninja Warrior, practices yoga, does parkour, runs, swims, bikes, practices martial arts, and all kinds of climbing. He's a well-rounded athlete.
Jeremy runs a gym called Build a Machine Fitness, where he teaches parkour among other disciplines. He took his time and built his gym organically, because as he says, "he won't sacrifice quality for quantity. "
Family is important to Jeremy. He lives with his mother, where he helps to raise his two teenage brothers. He does everything he can to be good role model.
After his best friend passed away when he was 22, Jeremy acquired a new outlook on life. His motto is, "Give it your all -you may never have a second chance."
Jeremy had intense survival training through SERE (Survival, Evasion, Resistance, and Escape) School. It prepared him to survive in any situation, and survive without food for three days.
He says, "The body won't quit - only the mind will, if you let it."