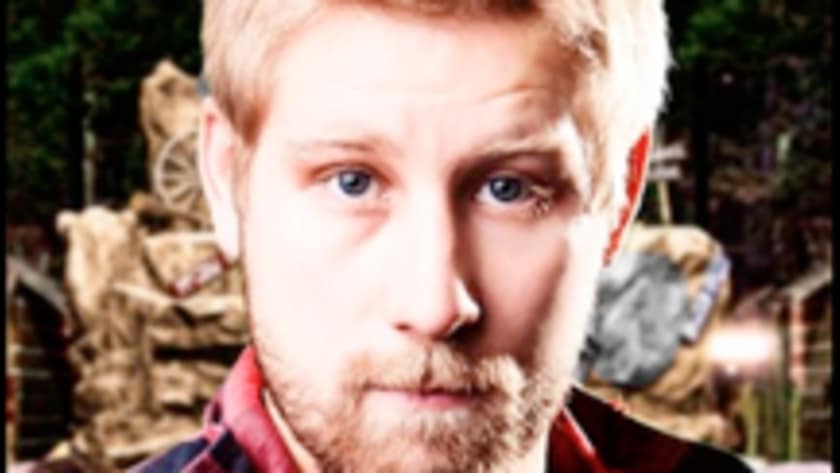 HOMETOWN: Hayward, Wisconsin
JOB: Professional Timbersports Champion
HEIGHT: 6'2"
WEIGHT: 205
AGE: 29
STRENGTHS: Climbing, hunting & fire making
WEAKNESSES: Running
Derek grew up in Hayward, Wisconsin, the location of the Lumberjack World Championship. It was there that Derek got his start as a Timbersports athlete. His mother, a professional log roller, taught him to log roll at age four. Since the age of 16, Derek has been competing in lumberjack shows worldwide. It's in the family blood.
Today he's a two-time World Champion Speed Climber, and a three-time Iron Jack Champion (log rolling, chopping, sawing and speed climbing).
An uber-competitive hothead, Derek definitely has a "chip" on his shoulder. He wants to show the world that Timbersports athletes are the real deal, and that they are elite athletes like any other sport. On top of that, he is a second-generation lumberjack and has the added pressure of living up to his mother's legacy. He can't let her down.
"Second to none" is his life's motto, and he never settles for second place. He hates to lose. As an athlete, he has trained in climbing, CrossFit and running.
Although he's never had to survive in the wilderness, Derek is an accomplished hunter, and feels he will thrive in this competition. He spends most of his time outdoors where he practices hunting, fishing, shelter building and fire making.