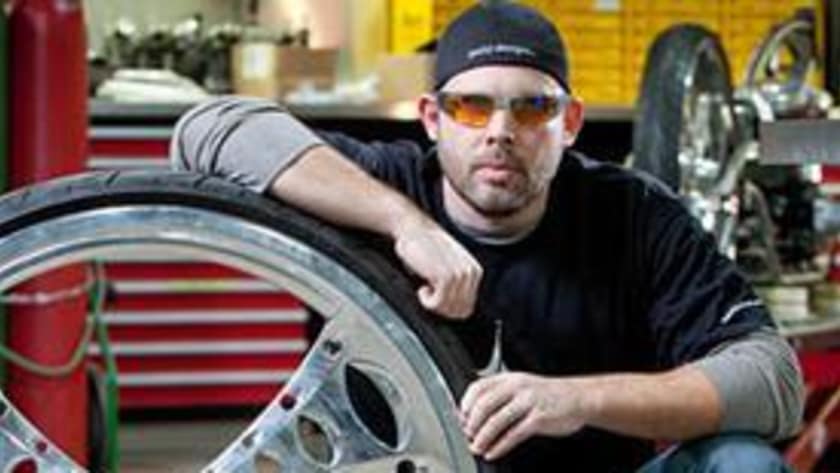 Paul Teutul Jr. - aka Junior or Paulie - was born with sheet metal in his blood. From the age of 12, he spent his summers at his father's steel business learning all the skills of fabrication that he would later use building motorcycles. While in high school Junior also took part in a Board of Cooperative Educational Services (BOCE) program, which allowed him to further hone his craft.
Soon after graduation Paul Jr. went to work for his father's Orange County Ironworks, becoming head of its railing shop. But as his father began to spend more time building motorcycles for pleasure, he approached his son to assist. It was then that Paul Sr. recognized his son's design and fabrication talent, and with his blessing, Junior left the rail shop to help establish Orange County Choppers as a business in 1999.
That year, the father-and-son team debuted their bikes in Daytona to massive interest. After working as the chief designer and fabricator at OCC, Paul Jr. is ready to go out on his own. Paul has just opened Paul Jr. Designs - his startup shop located across the street from OCC's original site. Jr. heats-up the competition by bringing back former OCC employees including his brother Mikey, Vinnie DiMartino, Robert 'Nub' Colard and Joe Puliafico.
* Follow Paulie on Twitter at TWITTER.COM/WHEREISPAULJR.
* Visit PAUL JR DESIGNS.