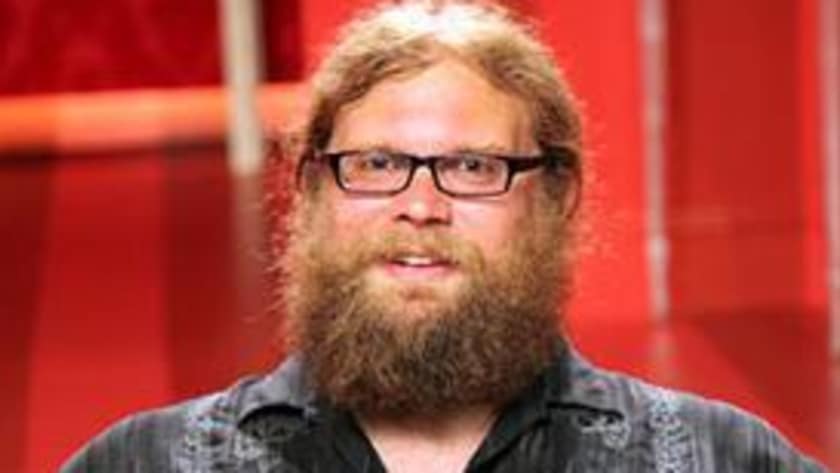 Like his brother before him, Michael - known as Mikey - went to work for Orange County Ironworks at age 12, working on and off until he graduated from high school. From there he went on to community college, but after a series of zeroes he realized it wasn't quite his scene. So he returned to work at his dad's company.
Mikey toiled at Ironworks until he turned 20, when he moved to Tempe, Ariz., and went through six different jobs in five months:
- bouncer at a bar, which didn't work out because it interfered with his night life;
- busboy, which didn't work out because he was "treated like crap";
- telemarketer selling cell phones and cell-phone service, which didn't work out because he hates being bothered at home by telemarketers;
- valet-parking attendant, which didn't work out because they made him run — and shave; and
- movie-theater guy, which was enjoyable because he didn't really do anything but see free movies.
But overall, Arizona wasn't quite Mikey's place either, so Rock Tavern beckoned once his money ran out.
Back at home Mikey did carpentry with a friend for a year before again returning to Orange County Ironworks and working with his brother Daniel. Then, after two years of a job that was "unrewarding, cold and cruel," he went to a tavern one January night and met the man who would advocate his hiring at Orange County Choppers: Rusty, aka Russell Muth, producer of American Chopper.
Mikey was soon on board at OCC, answering phones, picking up parts, popping bubble wrap and taking out the trash. But within two weeks of starting his new job he was on the road attending bike shows with his brother and father, and his stand-in was already outperforming him.
At that time, Mikey's taste for booze and the party life increased with his wild friends egging each other on. Shortly before entering rehab, Mikey took up painting at the suggestion of one of the show's producers. The timing was perfect, a spiritual intervention of sorts that supplied Mikey with a creative and therapeutic outlet as well as a much needed hobby after completing the program.
Mikey, who has a knack in his portraits of capturing emotion, recently opened his own gallery in his hometown of Montgomery, N.Y., where he will exhibit his art as well as open his doors to other local artists.
Mikey has followed his brother Paul Jr to help him with his new business, competing with Sr. and OCC.
* See PICTURES OF MIKEY through the years.
* Follow Mikey on Twitter at TWITTER.COM/MIKEYTEUTULWG.
* Visit the REAL MIKEY TEUTUL.