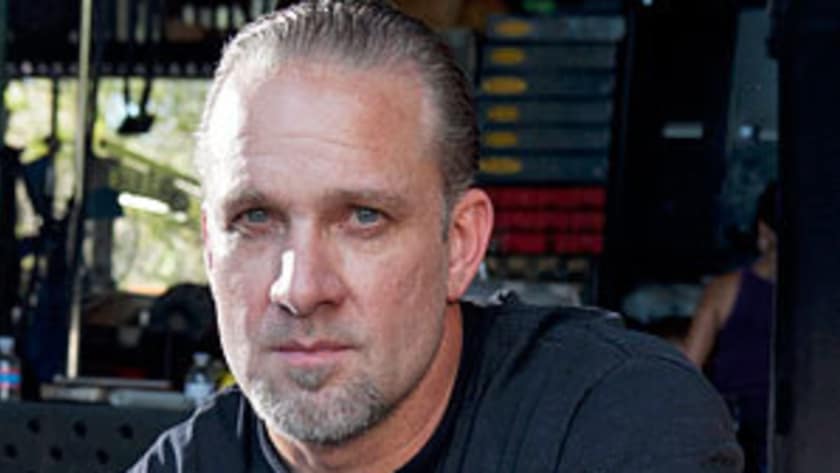 Regarded as one of the best bike builders in the world, bad boy Jesse James took second place at last year's American Chopper Live build-off. Not one to settle for runner-up status, he is on a mission to reestablish himself as the top dog in the world of custom bike building. Here's what you need to know about Jesse:
Jesse James can be called many things: custom bike and car builder, producer, publisher, television host, and restaurateur. And yes, it's true, he is a descendant of the original outlaw of the Wild West. But the way, Jesse likes to best describe himself is as "a glorified welder."
Jesse is part owner of Austin Speed Shop and has become a master at customizing one of a kind cars as well as fabricating motorcycles.
Before he became a household name in the world of customized bikes, Jesse started West Coast Choppers by doing what he loved, building motorcycles in his mom's garage. Jesse built his shop from the ground up and through nothing more than hard work and dedication, turned it into a global empire. The iconic logo is now recognized around the world. Every inch of his custom bikes and cars are stamped with Jesse's signature work.